L'Uomo dello schermo. De Gaulle e i media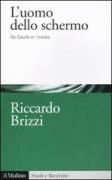 A protagonist of European political history of the twentieth century, Charles de Gaulle was also a pioneer in the use of mass media. He have fully used the radio during the Second World War (earning the nickname of "Général-micro"), once returned to power in 1958 started an intense and fruitful use of television, denounced by its opponents as "telerchy." This book describes the De Gaulle's use and strict control of television between 1958 and 1969, highlighting the role that the association between charismatic power and television has played in legitimizing the Gaullist leadership and in determining an evolution towards presidentialism of the institutions of the Fifth Republic. From the difficult beginnings, corrected thanks to the advice of advertisers and communication experts, the masterful appearances during the dramatic moments of the Algerian War, up to the presidential campaign of 1965 and the crisis of May 1968, emerges a compelling fresco of the first tv leadership of contemporary European history.
Riccardo Brizzi teaches Consensus building in the Twentieth Century at the University of Bologna.
Translations
With the title:
De Gaulle et les médias
Editori associati (tassonomia)