I Due carceri di Gramsci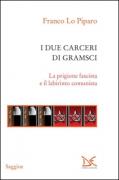 La prigione fascista e il labirinto comunista
"Gramsci: a figure yet to be discovered. Everyone now recognizes that in the Thirties he was a critic of communism realized. The Notebooks are the document of his troubled reflection. He feels himself like a prisoner of two prisons. He probably understands the dual roles played by his sister in-law Tania and his friend Sraffa. He feels them like friends, but he knows that they are affected by forces larger than themselves. He accepts the ambiguity of that situation. He tries to use it. At the end he manages to escape from the fascist prison. The other remains. The  more painful. He will not escape from it even with death."
Why the Prison Notebooks are 33 and not 34 as announced by the same Togliatti? A notebook "is lost"? Did Gramsci know that Sraffa sent his letters to Togliatti? Despite the subsequent "vulgate" of the Party, that would paint a Gramsci "died in fascist prisons", he spent his last two and half years on probation. Is it possible that in those years he has almost completely stopped writing? And why did he not resume contacts with the leaders of the Party and the Communist International? Some of these questions are new. They all are still waiting for convincing answers.
Lo Piparo chooses to start from a clue, that it soon becomes strong and decisive to him. He discusses with the linguist's lens the letter by Gramsci to Tania of 27 February 1933, that his sister in law called, for its allusive writing, "a masterpiece of Aesopic language". The letter is the crowbar to force the chest containing the complex political and human personality of the prisoner. Entered in prison as the "secretary of the Communist Party of Italy," when he went out he was convinced that his whole life was "a big mistake, a dirizzone".
Translations
With the title:
Les deux prisons de Gramsci
Editori associati (tassonomia)